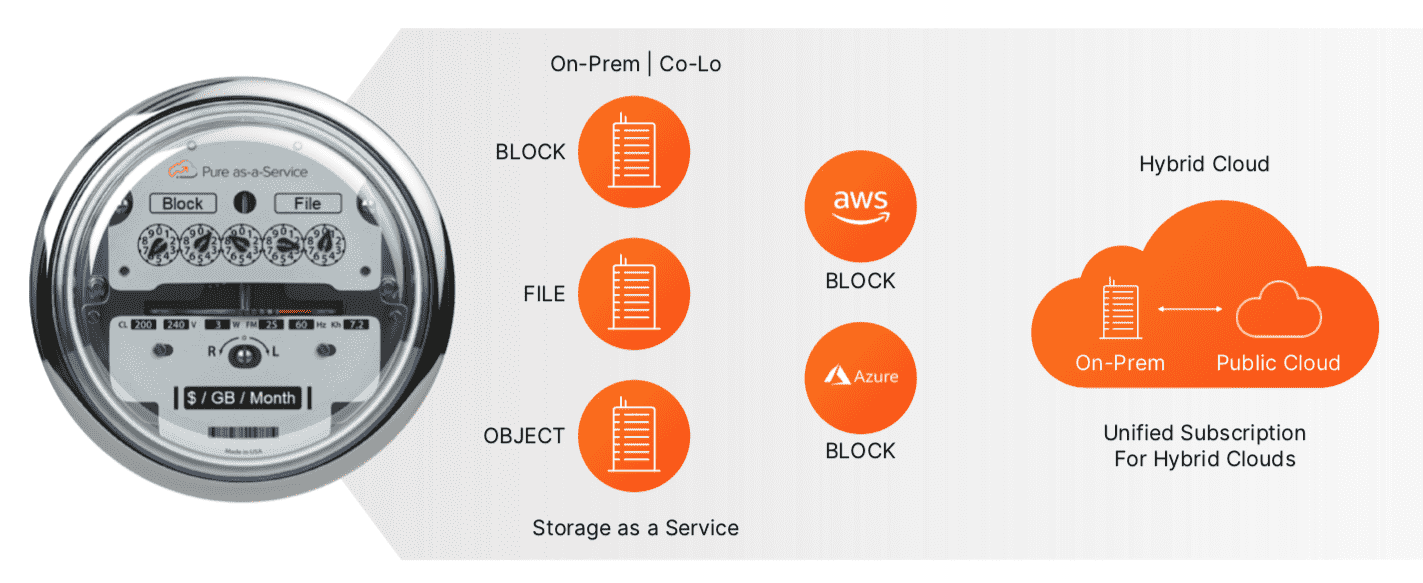 This week Chris and Martin talk to Rob Walters, GM for Pure-as-a-Service at Pure Storage. The company has recently announced upgrades and expansion of the "as-a-service" model, formerly known as Evergreen storage. The name change and the widening of the portfolio represents an opportunity for customers to see transparent pricing and a greater depth of service offerings.
In this sponsored episode, we review the origins of the service and look at how that has evolved into the capability for customers to consume Pure block and file products as true services. We discuss the challenges in implementation, that are mitigated through customer service and data collections from Pure1.
You can learn more about Pure-as-a-Service here – https://www.purestorage.com/products/staas/pure-as-a-service.html and more on the announcement with the press release here – https://www.purestorage.com/company/newsroom/press-releases/pure-expands-pure-as-a-service-offerings.html
Architecting IT and Storage Unpacked coverage of Pure Storage is available through the Pure Storage Microsite.
Elapsed Time: 00:35:20
Timeline
00:00:00 – Intros
00:01:50 – What is Pure as a Service?
00:03:00 – What is the demand for storage as a service?
00:04:55 – How much of "as a service" is being is being driven by Public Cloud?
00:06:55 – Is opex rather than capex driving service demand?
00:08:20 – The initial offering was Evergreen Storage Service (ES2) 00:10:00 – What are the details of the offering?
00:11:30 – Minimum 50TiB and 12 months
00:12:40 – Customers need to evaluate and understand their requirements
00:15:00 – PaaS aims to "rightsize" customer requirements
00:18:00 – Pure1 is an essential component to delivering service offerings
00:19:44 – How are mixed service levels delivered?
00:21:30 – How do operational processes change to manage the hardware?
00:24:20 – Are Pure publishing pricing?
00:26:30 – How hard is it to find out the details of what a vendor charges for storage?
00:28:00 – What happens if SLA guarantees aren't met?
00:31:00 – Datacentre deployment needs planning
00:34:00 – Wrap Up
Related Podcasts & Blogs
Rob's Bio
Rob Walters joined Pure in 2019 to lead the new Storage as a Service (StaaS) business unit, responsible for defining strategy and establishing a high-growth new business portfolio. In a career spanning more than 20 years, Rob has worked in Enterprise IT and built products and services for both SMB and Enterprise that span systems and application management, managed services, and the public cloud.
Prior to Pure, Rob spent four years at Amazon as General Manager of Search Services for AWS, responsible for the introduction and scaling of Amazon Elasticsearch Service, as well as Amazon CloudSearch. In this role, he led product management, engineering, operations, QA, business development, and solution architecture. Prior to Amazon, Rob was CTO at Engine Yard, leading product management and engineering for the Ruby on Rails Platform-as-a-Service provider.
Previous positions included VP of Cloud Product and Managed Services for Sungard Availability Services, where his team delivered the Sungard Enterprise Cloud; and General Manager, Cloud Services, Storage, and Data Protection at The Planet, where his team built an IaaS platform that ultimately became part of the IBM Cloud.
Rob holds a Bachelor of Science from the University of Westminster in the UK, an MS in Computing Science from the University of London, and an MBA from Cornell University.
---
Copyright (c) 2016-2020 Storage Unpacked. No reproduction or re-use without permission. Podcast episode #rbmu.
Podcast: Play in new window | Download