This week, Chris and Martin talk to Eran Brown, CTO in EMEA for INFINIDAT.  As we move to a more distributed world, implementing data security becomes ever more challenging.  Eran explains the issues and how his customers are looking to solve the problem.
One of the initial choices is to decide exactly where to encrypt.  We're familiar with drive-level encryption, even host-level.  Eran sees hypervisor and application encryption being equally if not more important.
What are the implications on technology?  Encryption reduces savings from de-duplication and compression, changing the cost model.  Encryption and data security needs to be applied equally to secondary backup data, which remains a big exposure for many companies.
As the conversation moves towards public cloud and micro-services, it's clear that data gravity poses a challenge for building out a secure data framework.  It's about choosing the right centre of gravity for data – not applications.
You can find more about INFINIDAT at their EMEA homepage here.  Eran discusses two technologies; Oracle TDE (Transparent Data Encryption) and vSphere encryption.
Elapsed Time: 00:34:07
Timeline
00:00:00 – Intro
00:02:00 – Is co-location and cloud being heavily adopted?
00:03:00 – How "high up" should data be secured?
00:04:00 – The issues revolve around skills, rather than technology
00:06:00 – What are the security skills we need?
00:08:00 – Where can encryption be done?
00:10:26 – How do we map risk to applications?
00:12:50 – How do we deal with legacy systems?
00:13:30 – How will key management work in distributed environments?
00:14:40 – What breaks when we start encrypting upstream?
00:17:30 – Is backup secure enough?
00:19:34 – How will we manage trust for short-lived micro services?
00:24:00 – Data Gravity will influence where data is managed from
00:28:20 – How should end users develop a data security strategy?
00:32:00 – Wrap Up
Related Podcasts & Blogs
Eran's Bio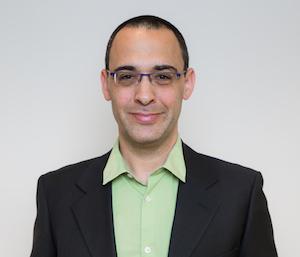 Eran Brown is CTO, EMEA, at INFINIDAT.  
With over 15 years in the storage industry, Brown has a
n extensive
 technical background in networking, security, virtualisation, 
B
ig 
D
ata tools and other critical 
infrastructure 
components. 
Having gained broad 
e
xperience 
as a 
Pre-Sales Engineer
 at NetApp to
a 
Senior
 Product Manager
at 
INFINIDAT
, Brown has proven results in leading technical sales activities
 and 
delivering new 
products to market
. 
In addition to 
this,
he
 has familiarised himself with the multiple verticals throughout his career including the financial sector, oil & gas, telecom
s
 and software
 industry
 – assisting
 in the planning
,
 design and deployment of scalable infrastructure to support business applications.
---
Copyright (c) 2016-2019 Storage Unpacked.  No reproduction or re-use without permission. Podcast Episode 4787.
Podcast: Play in new window | Download